*** Club Stars for 2009/10 ***
----------------------------------
Clacton win Suffolk Under 125 Cup
Pictured here (right) is Michael Coughtrey, receiving the shield on behalf of the Clacton team from SCCA President Tim Lunn



Other Clacton team members were John Lambert, Andrew Todd, Melvin Steele and Nigel Lake.
They defeated Felixstowe 3½ - ½ in the semi-final.
The final playoff against Ipswich, resulted in a 2-2 finish.
Clacton narrowly took the win after elimination of the bottom board score.

----------------------------------
Clacton Chess Club Swiss Handicap Tournament
Winner
Andrew Salmon
Pictured here (right) receiving the shield from last years winner David Pearce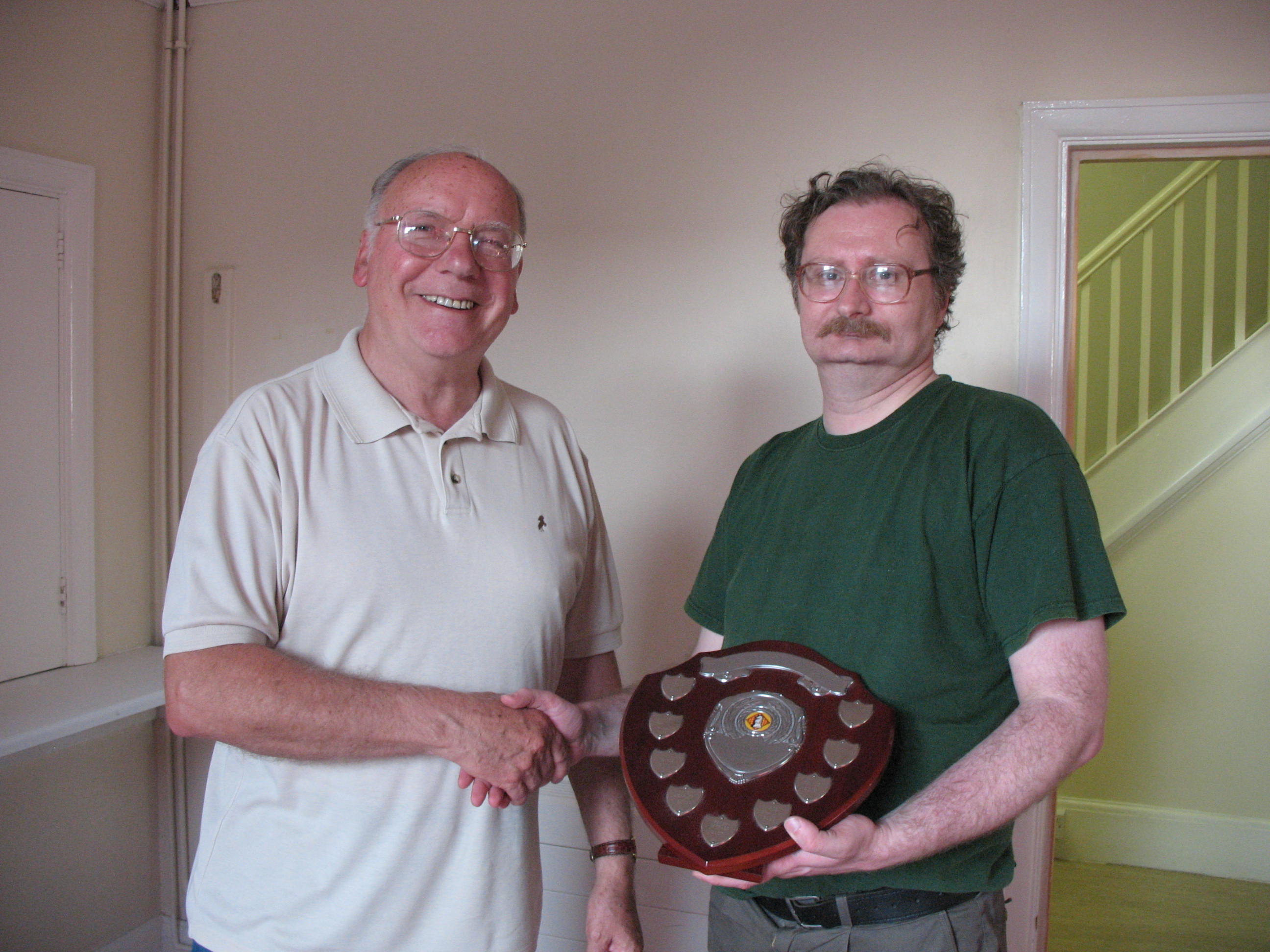 Andrew scored 7½ points out of a possible 8.
Second (on 6 points) was Peter Keffler and in third place David Pearce.
(table)

----------------------------------

Clacton Chess Club Rapid-Play Tournaments
Winner 1
Dennis Brown
Dennis scored equal points (5 out of a possible 7) with John Lambert.
The first tie breaker however being the result of the match between them, made Dennis the winner.
(table)
By popular demand for the last event of the season there was a further handicap rapid-play event.
Winner 2
Nigel Lake
The winner for this second handicap event was Nigel Lake on 5½ points.
He was followed closely by John Lambert on 5, and Mike Coughtrey on 4½
(table)

----------------------------------


----------------------------------